Kelly Hatton, LCSW
Owner of A Seed of Hope Counseling Center, LLC
Accepting New Clients in Person and Telehealth Havertown, PA Office
Accepting New Clients Telehealth Only DE Office
My name is Kelly Hatton and I am a Licensed Clinical Social Worker (LCSW). I am the owner of A Seed of Hope Counseling Center, LLC. I graduated from Cabrini College in 2000 with a Bachelors Degree in Psychology and Social Work. In 2003, I graduated from Widener University with a Master's in Social Work. I have over 20 years of experience working with children, adolescents, families, and groups. I am certified in Trauma-Focused Cognitive Behavioral Therapy (TF-CBT), Triple P (Positive Parenting Program), Child and Family Traumatic Stress Intervention (CFTSI), and Parent-Child Interactive Therapy (PCIT). I am a Certified Autism Spectrum Disorder Clinical Specialist (ASDCS) and a Certified Clinical Telemental Health Provider (CTMH). I am a Certified Reiki Master and Meditation Practitioner and Teacher.
I was a professor at Wilmington University for 9 years. Throughout my career, I have worked with Crisis Response, Intensive Outpatient, Domestic Violence Program, schools, homes, and community settings. I believe the therapeutic relationship is the most important factor in therapy. I work with my clients to develop that relationship by listening to each client's individual needs and circumstances. I work collaboratively with my clients to assist them in achieving their goals and leading the life they want by utilizing client-based approaches and techniques. Professional verification provided by Psychology Today
"
https://www.psychologytoday.co...
"
Catherine Horne, LCSW (Outpatient Therapist)
Milltown Road Office
I received my Bachelor's Degree in Family and Community Studies from the University of Delaware in 2006. I graduated from Widener University with a Master's Degree in Clinical Social Work. I have been working in the field for over ten years. I have experience in the outpatient setting as well as a school-based and residential treatment facility setting. With over ten years' experience in the hospital setting; five of them working with families and victims of trauma, my primary clinical focus is working with adolescents and identity development.
I employ different evidence-based methods when working with youth and teens to defuse tension and increase communication within the family to resolve conflicts and improve function throughout the system. I provide individual, family, and group counseling services. I have personal and professional experience working with blended families and providing support for children going through divorce.
Dr. Lauren Pitts (Outpatient Therapist)
Telehealth Only
Accepting New Telehealth Clients Couples Counseling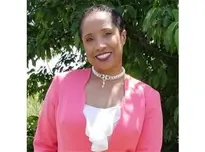 Dr. Lauren D. Pitts is a Marriage & Family Therapist and Educational Trainer specializing in Trauma Informed Care – providing family therapy services to individuals, couples, families and groups; She coordinates services related to education, employment, housing, behavioral health, medical and financial needs along with professional development training and consultation. Dr. Pitts serves the U.S. Department of State – Bureau of Educational and Cultural Affairs and the Institute of International Education as a Fulbright Alumni Ambassador and was recently added to the Fulbright Specialist Roster. Dr. Pitts is a graduate of Drexel University where she earned her doctorate in Educational Leadership and Management with a specialization in Educational Administration and a master's degree in Couple, Marriage and Family Therapy.

Patricia Minogue, LCSW (Outpatient Therapist)
Milltown Road and Telehealth
I am a Licensed Clinical Social Worker. I graduated from Wilmington University and Delaware State University. Throughout my career,
I have worked with children, adolescents and adults. I have worked in Mobile Therapy, Mobile Crisis, Youth Response Unit, and
Veterans Administration. I am trained in TF-CBT, CFTSI, and CISM.